About Prescott Area Young Professionals
Prescott Area Young Professionals (PAYP) is a quality group of 21-40 year old young professionals working together to showcase the Prescott area as a place for opportunity, growth, and success. PAYP is supported by the Prescott, Prescott Valley, and Chino Valley Chambers of Commerce.
PAYP provides unique social networking, personal and professional development, and service opportunities throughout the quad-cities. From networking with city leaders, learning from experts, and hosting Party in the Pines – Prescott's biggest charity beer festival, PAYP provides opportunities to impact the community and make a difference where we live and work.
PAYP strives to build relationships, give back, and work hand-in-hand with professionals to help make Prescott and the surrounding communities a better place to work, play, and live.
Company Name: Northern Arizona Council of Governments (NACOG)
Member Name: Janae Ottis
Brief Description of Company
What does your company or you offer to the community or your customers (What makes you unique?!?)
NACOG is a non-profit organization that utilizes The Workforce Innovation and Opportunities Act (WIOA) to provide job seekers with employment and career services, as well as assist employers with recruitment and training costs. WIOA is a national service operated locally to meet the unique needs of Yavapai County. Arizona@Work presents the critical connection between businesses and job seekers, offering customized Recruitment and Placement Services to meet individual industry needs. These services may include national job postings and recruitment, specialized hiring events, and candidate pre-screening to meet key hiring criteria. Customized training services are unique and offer a financial incentive for Employers. Direct Client Services include career counseling, tuition assistance for approved skills training, paid On-The-Job skills training in every industry for long-term employment, Apprenticeships and Supportive Services that support job placement and training success.
How do you think PAYP might uplift you or your organization?
PAYP allows for another avenue to connect with other employers, as well as youth who are seeking a career path or change. 
What changes have you or your company had to adapt during COVID-19, are these changes temporary or permanent?
NACOG has adapted to many changes in the office from increased cleaning procedures, to layout changes to be able to hold face to face meetings, while still meeting CDC guidelines. We have the ability to meet one-on-one with our clients by appointment only. Our orientations are also now being held in person, by appointment only, as we have limited capacity to maintain social distancing. 
Anything else you want to share?
To learn more about our services, you can visit yavapaiatwork.com or call 928-778-1422
Prescott Area Young Professionals Lead
Members of PAYP have the opportunity to get involved, learn how to make a difference in the community, and become the next generation of Prescott leaders. 
Check out the latest news and articles related to Prescott Area Young Professionals, our causes, and our impact on the community.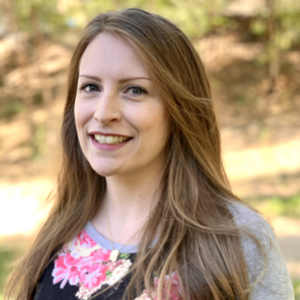 In my line of work, just knowing people and where they connect to different businesses and organizations is important, and PAYP has totally helped with that! Plus I've made friends with some fun, civic-minded young people. It's so refreshing to know that there are other young professionals, right here, who care about a lot of the same things I do. It's clear that a lot of these people are going to be key leaders of this community in years to come.